Wednesdays Online Fourth Way
(in honor of Sy Ginsburg author of GURDJIEFF UNVEILED)
Facilitators: Gwynne Mayer and Jeff Tripodi
Every Wednesday, 10:00 – 11:00 a.m. CST [UTC-06]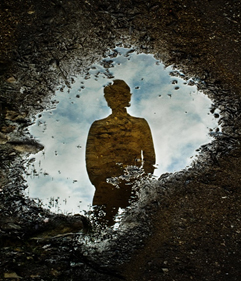 The practical teachings of G.I. Gurdjieff (1866-1949) require ongoing self-observation over many years. The purpose of such self-observation is gradual freedom from our identification with fears and desires in their many forms. This approach to self-development, known as the Fourth Way, harmonizes traditional schools based on the body, the mind, and the emotions. We come to realize that we are not the body-brain-ego organism we have been conditioned to believe is our true identity. Rather, we are spiritual beings having an earthly experience.
Fourth Way students typically organize themselves into groups that meet regularly to share their self-observations and to support efforts to remember themselves in their daily practice. This ongoing effort is known as the "Work." In this weekly online group, we read and discuss selections from the works of Sy Ginsburg and Maurice Nicoll, both authors and practitioners of Fourth Way concepts. Our primary focus is practical rather than intellectual, and facilitators design exercises based on the source material. In addition, we connect our work to Theosophical principles.
Group members are committed to attend most meetings, work on weekly exercises, and share their experiences with the group. Group size is limited to 15 to facilitate discussion, and a wait list is available when we reach capacity. If you would like to see if the group is right for you before registering, email webinars@theosophical.org to ask about sitting in.
Registration includes access to recordings of the meetings.
$45 suggested donation (minimum fee $5)
If you are unable to pay the minimum fee due to hardship, please email webinars@theosophical.org for assistance.