For exciting new programs and information on how to deepen your spiritual connection go to this link and get involved with Theosophical Society in America.  It will enrich your education in many ways.
https://www.theosophical.org/programs/webinars/current-webinars
Walking the Theosophical Path Online Group
Some Practical Suggestions for Daily Life
facilitated by Pablo Sender
Every Wednesday from 10:30 to 11:30 a.m. Central Time (**)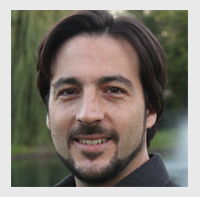 Walking the Theosophical Path is an online group focused on the practical aspect of Theosophy.
Transcending the Conditioned Self. Our personality is conditioned by education, environment, prejudices and past experiences. In this series we will explore some of these influences and how we can transcend them, to be able to act with true freedom. Weekly exercises will be suggested and discussed to assist the participants' practice.
Pablo Sender, Ph.D., became a member of the Theosophical Society in his native Argentina and has presented Theosophical lectures, seminars, and classes in India, Spain, England, and the three Americas. His articles, in Spanish and English, have been published in several Theosophical journals. Learn more at his Web site: pasender.tripod.com.