Karmic Astrology – Reincarnation and Purpose
with Gwynne Mayer
Wednesdays, 7:00 – 8:00 p.m. Central time [UTC-05]
April 4 – May 23 (8 classes)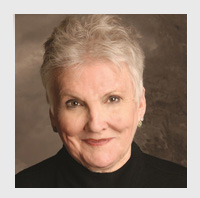 Our natal astrological chart gives us information about what our life's purpose is, and how that purpose has been affected by our past lives. We will look at the idea of reincarnation as seen through the Ascendant/Rising Sign, the Moon Sign, and the Sun Sign, and explore questions such as: Why did I come into this life?, What is my purpose?, and How do habits and family conditioning affect my purpose? We will also discuss the cosmology put forth by Blavatsky, Steiner, Djwal Khul, Gurdjieff, and Jung as they relate to the natal charts. Although it is helpful to have a basic understanding of astrology, this course is suitable for everyone interested in exploring these ideas. The first 20 minutes of each class will be recorded; afterward we will work with our individual charts.
Gwynne Mayer, MA, has forty years of post-graduate work in the areas of Jungian analysis, Gestalt therapy, child psychology and educational systems. She has studied the works of Carl Jung, Helena Blavatsky, Alice Bailey, Rudolph Steiner and G.I. Gurdjieff for over 45 years and has studied astrology with Isabel Hickey, Dane Rudhyar, Gret Baumann-Jung (Jung's daughter), Liz Greene and many others. Gwynne's focus is on the understanding of what makes us tick!
Class size is limited to ensure personal attention, so sign up early!
$70 Nonmembers – $60 Members


This class is currently full. If you wish to be put on a waiting list, please email events@theosophical.org.