Full Spectrum of Courses Listed Below:
We have begun a new endeavor in this age of 'online communication' and hope you will join us on either Adobe Webinar or Webex online for our classes on meditation, self-awareness, astrology, tarot, the healing arts, holistic groups.  We will begin offering courses in the New Year 2018 on ZOOM.   If interested, please contact Gwynne Mayer at gwynne.mayer@gmail.com. You can also reach us through: www.theosophical.org/programs/webinars/current-webinars. 
UPCOMING CLASSES:
Medical and Vedic Astrology
with Gwynne Mayer
Wednesdays, 7:00 – 8:00 p.m. Central time
January 10 – February 28 (8 weeks)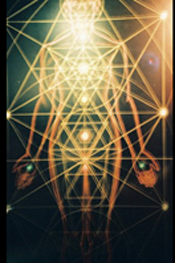 Learn the medical and Vedic implications in your natal, progressed and transited astrological charts! There are many imprints that happen at birth in our bodies and in our chakra system that are revealed in a study of our natal conditions. As we develop a more holistic understanding of medical and Vedic astrology, we can learn about the healing aspect of our individuality and how to maximize our efforts into a successful outcome. The first part of each session will be recorded, followed by confidential private counseling with each individual chart which will not recorded.
Gwynne
Mayer, MA, has thirty years of post-graduate work in the areas of Jungian analysis, Gestalt therapy, child psychology and educational systems. She has studied the works of Carl Jung, Blavatsky, Alice Bailey, Rudolph Steiner and GI Gurdjieff for over 45 years and has studied astrology from some of the best teachers including Isabelle Hickey, Dane Rudhyar, Gret Baum (Jung's daughter), Liz Greene and many others. Gwynne's focus is on the understanding of what makes us tick!
$60 Nonmembers – $50 Members
Register here:
https://www.theosophical.org/component/civicrm/?task=civicrm/event/register&id=275&reset=1
MORE CLASSES OFFERED:
…GI Gurdjieff Classes — Experiential work in Gurdjieff exercises and Fourth Way.
…Spiritual Astrology Classes  — exploring the natal chart and the outer planets affect on our personal mission.
…ONGOING CLASSES IN MEDITATION — exploring the disciplines of meditation and how meditation serves our healing function.
…COUNSELING ASTROLOGY
…THE SHAMAN IN EVERYDAY LIFE
…ARCHETYPAL TAROT
…PRIVATE ONGOING GROUPS IN COACHING THROUGH THE SPIRITUAL PATH.