Consciousness Raising Online  — Full Spectrum of Courses Listed Below:
We have begun a new endeavor in this age of 'online communication' and hope you will join us on either Adobe Webinar or Webex online for our classes on meditation, self-awareness, astrology, tarot, the healing arts, holistic groups.  A list of upcoming classes and times will be presented before the New Year 2017 and kept updated.  In order to be either a presenter or attend these classes, please contact Gwynne Mayer at gwynne.mayer@gmail.com. You can also reach us through: https://www.theosophical.org/programs/webinars/current-webinars. 
UPCOMING CLASSES:
Ongoing Online Meditation Classes every Sunday Morning.  Contact Jim Bosco at jbosco@theosophical.org  for further information.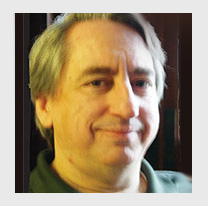 Jim Bosco, a student of Theosophy and meditation for over 35 years, has studied at the Himalayan Institute of Yoga Science and Philosophy and the Temple of Kriya Yoga. He currently facilitates a number of spiritual discussion groups and meditation classes.
MORE CLASSES IN THE FUTURE:
…GI Gurdjieff Classes — Experiential work in Gurdjieff exercises and Fourth Way.
…Spiritual Astrology Classes  — exploring the natal chart and the outer planets affect on our personal mission.
…ONGOING CLASSES IN MEDITATION — exploring the disciplines of meditation and how meditation serves our healing function.
…COUNSELING ASTROLOGY
…THE SHAMAN IN EVERYDAY LIFE
…ARCHETYPAL TAROT
…PRIVATE ONGOING GROUPS IN COACHING THROUGH THE SPIRITUAL PATH.